The Bear/Bjørn/Thordahl Reunion 2011 will be july 10-11-12-13 in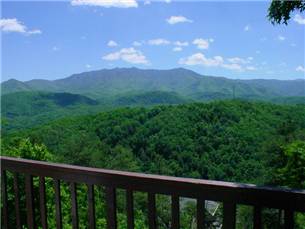 Mountain Laurel Chalets are located in the heart of Gatlinburg, Tennessee on Gatlinburg's Ski Mountain Road in Chalet Village
There are houses for rent See a maps wich houses are rented by family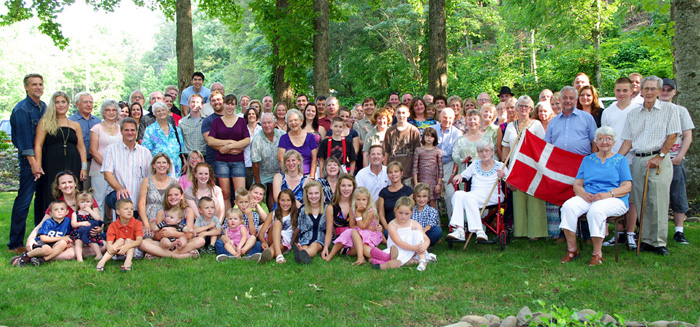 Reunion 2011

Schedule so far is as follows:

Sunday - Day: Arrive and settle in

Evening: 6:30 p.m. Dessert and Coffee at Eugene and Faith's (Smokies Overlook)

Monday - Day: Open for your own enjoyment

Evening; 5:30 - 8:30 p.m. Reunion Dinner - Program - Everyone encouraged to share

verbally or with talent but let us know if you have a talent to share.

Tuesday - Day: Optional Tubing or as you choose. Sherri needs reservations for tubing.

Evening: 7:00 p.m. Wine and Cheese at Jeanette Lillehoj's ( Cedar Point Chalet)

Wednesday - Day and Evening - North Club House - Swimming, tennis, bingo, cards. BYO towels, tennis racquet. There is a nice Kitchen there so BYO lunch, drinks, snacks. We will order pizza for dinner with shared cost between those who attend.

Thursday - Checkout

To all the "Bear Family"
We have finalized the menu for the Reunion Dinner and goal was to keep the cost as reasonable as possible. A nice facility with one big private room for us to use. It will be a Southern BBQ Buffet.

I have made reservations for everyone as listed on the list I emailed for each chalet. If there are any additions or subtractions - Sherri needs to have any changes and prepayment no later than JULY 1. So please be sure you double check with any "maybes" in your chalet. Otherwise, all will be charged.

Our daughter, Sherri Twente will be handling all the actual reservations and collecting the money.

Please name all you are paying for and ages of children.

Send $ for reservations for dinner (and tubing if interested, Info below) to:

Sherri Twente

8038 Ritter Drive

Charlotte , NC 28270

704-366-0453 Home

704-577-0831 Cell

CALHOUN'S RESTAURANT - Gatlinburg

at foot of Ski Mountain Road

(There is a private building behind their restaurant on Main St. where we will be having our dinner)

Day: MONDAY, July 11

Time: 5:30 - 8:30 P.m.

Cost:

Ages:

3 and under - free

4-12 $12.00 each (child rate)

13 up $25.00 each (adults)

Cash Bar in addition for beer and wine and soft drinks

This includes all gratuities, taxes, room charges, etc.

TUBING (not Whitewater Rafting) (this is high season for tourists and reservations must be made for this also.)

Day: TUESDAY, July 12

Time: 10 a .m. - all day

Cost: $9.00 tubing

$5.00 BBQ lunch

Bring; Bathing suit, water shoes or strap sandals and sunscreen.

April 4rd 2011 Just wanted to update everyone on the Reunion. Eugene and Faith went to Gatlinburg last week for two days to scout it out. Beautiful weather and a beautiful part of the country.

What facilities might be available for our group for the big family dinner and it was an obvious choice so will proceed trying to put together a buffet menu as reasonably as possible and still have it be special. The building is in downtown Gatlinburg and stands alone and is charming and is reserved for groups like ours. We have the building all to ourselves and one big room so we can easily have a program. If anyone has anything special they would like to say or do, please let us know.

We also would like to have a "Talent Show" there. So if you can sing, play music, poetry, have a special handcraft you would like to display or awards, we would also like to know that. There is NOT any piano there but there is a sound system with DVD access.

We plan on having the dinner on MONDAY evening at 5:00 p.m. so everyone can get settled in at their houses on Sunday. Cost not determined yet but around $25.00 per person.

Eugene and I and our family would like to have everyone come to our house, "Smokies Overlook" for dessert and coffee on Sunday evening so the "party can get started!"

Also, Faith and Eugene stopped at Mountain Laurel Chalets and picked up several maps of the Chalets and marked where each of us has rented so far. If anyone would like us to send you one, please send Faith Thordahl your address.

The drive up the mountain is very steep and windy but the views are beautiful and the drive is worth it.

Gatlinburg is right at the foot of our development with lots of shopping and restaurants. Pigeon Forge and Dollywood are only 8 miles away. There is white water rafting, hiking, shopping, entertainment of all kinds. I especially liked the eight mile "Artists Shops" just outside of town. Gatlinburg borders Great Smoky Mountain National Park .

If you use Facebook be freind with Hanne Bjørn and she will invite you in our family group.