Congratulations
News 2011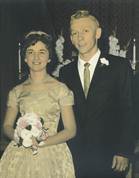 Faith and Eugene Thordahl september 2nd. 1961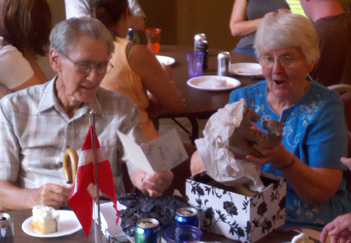 Barbara and Bill Bjorn celebrated their 60 years wedding day july 15th.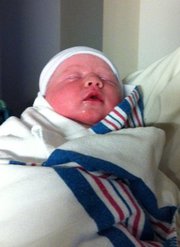 May 13, 2011 at 7.35pm Finnegan James Kinzie was born parents Janell Manning and Nate Kinzie
News 2010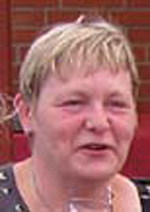 June 30, 2010 Ann-Britt Sjødahl Nielsen celebrated her 50 years birthday

June 23th Sabine Schøn Nielsen finished HTX
June 18, 2010 Aaron Lee Sullivan was born parents Adrienne Miller and Nate Jeffrey Sullivan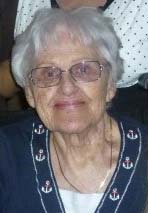 January 17th Barbara celebrate her 88 years birthday she is daugther of Peter Bear and grandchild of Louis Bear (Lars Bjørn)
News 2009
October 15. Juliette Daisy was born parents Julie and Billy Mauldin

September 13. Bodil Sjødahl Nielsen was 25 years old

August 28, Hanne Bjørn celebrated her 60 years birthday
August 2009 Cathy Lillehoj celebrated her 60 years birthday with a tour to Europe
Here she is on Bjørnegården together with Berit Bjørn de Place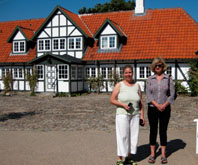 August 11, Jens Bjørn was 70 years old
April, twin girls Johanne and Elizabeth were born parents Sarah and Scott Anderson
News 2008
December 17th Laila Bjørn Pedersen finished her education as Cand. Scient. Soc. at Aalborg Univercity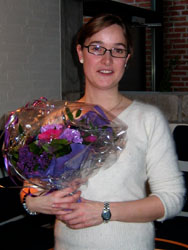 Helge Bjørn was 70 years old may 27, 2008 He celebrated it with a big party may 31 in Tinghallen, Viborg.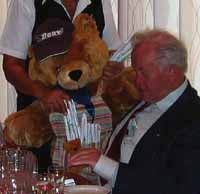 Kehm and Morten Bjørn had a son Anders april 11, 2008
Ulla Bjørn and Jacob Hjort had a son Christian april 4, 2008
January 10th Sofia Aleksandrovietz Bjørn was born parents Jeanet Birgül Bjørn and René Aleksandrovietz
News 2007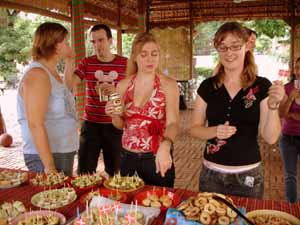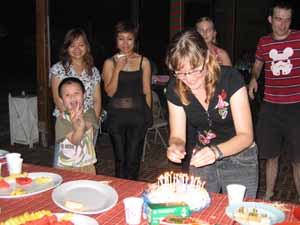 May 19, Laila celebrated her 29 years birthday in Vietnam with danish layercake and vaniliekranse
News 2006
August 18th, 2006 the twin boyes James Bjorn Anderson and Benjamin Michel Anderson were born. Parents Sarah and Scott Anderson
August 23, 2006 Erik Bjørn Nielsen has his 50 years birthday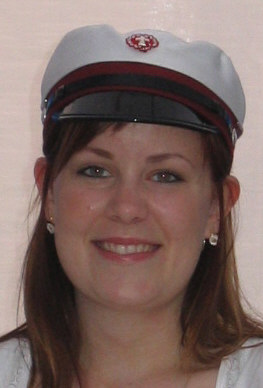 June 2006 Dorthe Marie Sjødahl Nielsen finished High School
News 2004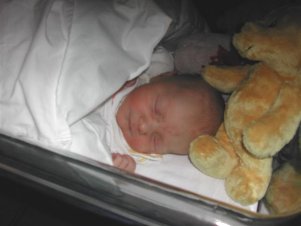 November 24, 2004 Jonas was born parents Birthe Bjørn Madsen and Kenneth Lunde Pedersen

August 8th 2004 Emilie was born parents Marianne and Benny Knudsen
Jan. 27th 2004 at 7.45pm Elisha Titanbjorn was born weight 9 pound parents Julie and Billy Mauldin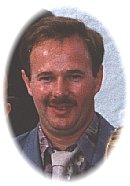 Jan. 15th 2004 Erik Bjørn Nielsen had worked for Roulund in 25 years.
News 2003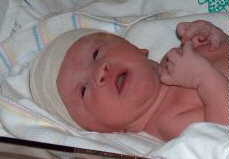 December 1st., 2003 Caroline and Jesper were parents to Christian
October 14, 2003 at 8.58pm William Conwell Anderson was born. Parents Sarah and Scott Anderson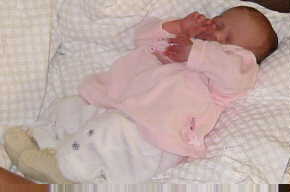 October 2, 2003 Lea Hammer Andersen was born. Parents Majken Hammer and Brian Andersen
July 29, 2003 Casey James Eagan was born. Parents Jessica and Andy Eagan
June 18, 2003 Anna was born Parents: Dorthe Bech Bjørn and Thomas Rosenkratz Hansen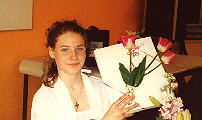 May 16, 2003 Sabine Schøn Nielsen was confirmed in Nr.Lyndelse church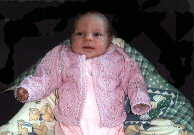 Maj 3. 2003 at 19.03 Bjørg Holm Larsen was born - vægt 4050 gr. Længde 53 cm Parents: Anne-Mette Holm and Peter Bjørn Larsen
March 25, 2003 Grethe and Jens Bjørn celebrated their Silverwedding.
Januar 21. 2003 Fredrik was born. Parents:Tine Bjørn and Kasper Roest
News 2002
December 2?, 2002 Randi Frostholm and Lars Brasholt had a daugther
October 26, 2002 Caroline Knudsen was married Jesper in Hald Ege church
October 10, 2002 Marianne and Benny Knudsen in Birkerød had a daugther Annika.
News 2001